Corporate Wellness Programs helps Control Costs & Create Inspired Employees
Offering a Common-Sense Approach to Workplace Pressures through Corporate Wellness Programs.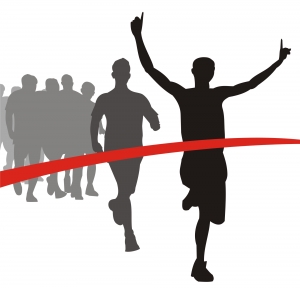 A well managed corporate wellness program helps manage the pressures to control costs, increase profits, create inspired employees and retention is at the forefront in businesses today.
Staying At the Forefront of Good Health with Never-Ending Education, Dr. Iris Rosenfeld, a Doctor of Chiropractic, is on a mission to explain health concepts clearly and plainly so that her audiences understand. Since starting her private practice in 1985, Dr. Iris has treated over 3,000 patients applying the latest techniques and therapies that improve quality of life. In fact, her motto of "never stop learning" means she constantly is taking courses to remain at the forefront of good health.
Control Costs, Create Inspired Employees and Ergonomics. . .Develop a Corporate Wellness Program
Dr. Iris will describe the benefits of chiropractic care and the cost effectiveness in the workplace with documented literature and outcome measures supporting a faster recovery.   Ergonomic training as well as proper spine and joint alignment will be demonstrated to prevent or reduce injury and create inspired employees.  She will share simple ways to rest the mind, rejuvenate the body and increase energy, by making wellness fit into one's lifestyle. Through the many inspirational stories, tips, and strategies discussed, your company will gain high employee satisfaction and a profitable, powerful workforce, while controlling costs.
Learn how to transform health challenges with Dr. Iris and thrive as a passionate leader while being entertained and uplifted.  Discover how to create empowerment towards a paradigm shift of limitless possibilities in abundant health and vitality for yourself and those around you.
Her classes are interactive, including small group discussions as well as one-one participation.  Participants will be encouraged to follow stretches, demonstrated, as well as other sitting and standing activities.  Reference materials will be available for a more comprehensive review of the information given.
Dishing out Food and Nutrition News Into Every Aspect
With a B.S. in Foods and Nutrition from Rutgers University, Dr. Iris weaves in facts and strategies that boost wellness bite by bite. She balances restraint with indulgence to develop healthy diets that work for a lifetime. And, Dr. Iris is living proof that it is achievable to be the exact same size in your 50s as you were as a teenager!
Past Host of The Attitude Adjustment Radio Show
Recognizing the integrated nature of good health today, Dr. Iris has interviewed pioneers, executives, and health leaders on topics that impact virtually every American today: overcoming challenges, dealing with stress, fighting fatigue, controlling costs and succeeding in business. As the parent of a daughter with Cerebral Palsy, Dr. Iris understands the power of positive thinking and positive doing to stretch the boundaries of implied limitations.
When not working or teaching, you can find Dr. Iris belting out a show tune or singing in a choir. Just wait until you hear her rendition of "Ahh, Wouldn't It Be Lovely".
To discuss corporate wellness programs contact:
Iris Rosenfeld, DC 25255 Cabot Rd., Ste 110 Laguna Hills, Ca 92653 949-380-7215 driris@driris.com
Dr. Rosenfeld is a great teaching Doctor.
"I was in a car accident and had a back and neck injury.  In addition, I had pain in my hip and tingling in my cheeks.  A long time ago (before my accident) I had visited a physical therapist that hooked me up to electrical stimulation and put heat on me for weeks.  Over time I got better.  I found Dr. Rosenfeld through my PPO Blue Cross list of providers.  The first couple of weeks were learning new habits and each time and each visit I have learned more of what I can do to maintain the relief that Dr. Rosenfeld has brought me.  I am able to work without pain for days at a time and I know I can return to Dr. Rosenfeld's office and get support for continuing recovery.  I am still working on permanent neck pain relief but my lower back, hip and cheek tingling are gone!  Wonderful.  Dr. Rosenfeld helps me and motivates me to keep coming in! Her office staff is completely supportive and knowledgeable too.  Dr. Rosenfeld is a great teaching Doctor."