Iris Rosenfeld, D.C., treats children and adults in a family friendly office.
Every Journey Begins With The First Step…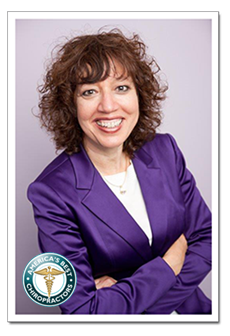 Your journey to superior healing and total wellness can begin today.  The services we provide are tailored to meet your needs structurally, nutritionally and emotionally through eliminating the interferences that lead to dysfunction, poor health, pain and disease.
At Rosenfeld Wellness Center, our staff utilizes many different techniques to enable you to achieve greater health and well-being.  Our clients come from all over Orange County:  Laguna Hills, Mission Viejo, Foothill Ranch, Rancho Santa Margarita, Las Flores, Aliso Viejo, Ladera Ranch, Lake Forest and Laguna Niguel.
We work with many insurance companies and specialize in helping automobile accident victims.
To facilitate the process, we invite you to review the information contained in this website to learn more about what we can do for you and your family.  This will provide the basis for a producti­ve visit.   Please call today to arrange an appointment to come in and experience optimal health for yourself.  We look forward to seeing you soon!!!
It's Your Life… Live it in Health!

I experienced miraculous results after visiting Dr. Rosenfeld.
"My back for no apparent reason was so painful.  I couldn't move.  After two days in bed a friend recommended I see Dr. Rosenfeld.  I could barely drive or sit when I came in.  This had happened several times in the past twenty years.   A medical doctor had given me muscle relaxers only.  They weren't all that helpful but over time and with restricting activities I got better.  I experienced miraculous results after visiting Dr. Rosenfeld.  I am able to do more than before in movement and strength with no pain, my whole outlook each day is more positive and I feel more energized."
Live Radio Shows with Dr. Iris