Iris Rosenfeld, D.C., treats children and adults in a family friendly office.
Every Journey Begins With The First Step…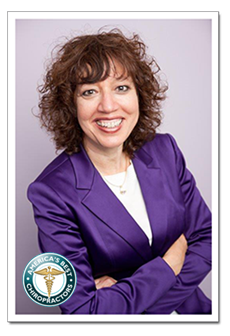 Your journey to superior healing and total wellness can begin today.  The services we provide are tailored to meet your needs structurally, nutritionally and emotionally through eliminating the interferences that lead to dysfunction, poor health, pain and disease.
At Rosenfeld Wellness Center, our staff utilizes many different techniques to enable you to achieve greater health and well-being.  Our clients come from all over Orange County:  Laguna Hills, Mission Viejo, Foothill Ranch, Rancho Santa Margarita, Las Flores, Aliso Viejo, Ladera Ranch, Lake Forest and Laguna Niguel.
We work with many insurance companies and specialize in helping automobile accident victims.
To facilitate the process, we invite you to review the information contained in this website to learn more about what we can do for you and your family.  This will provide the basis for a producti­ve visit.   Please call today to arrange an appointment to come in and experience optimal health for yourself.  We look forward to seeing you soon!!!
It's Your Life… Live it in Health!
To view more videos and subscribe to Dr. Rosenfeld's Youtube channel CLICK HERE!

Rosenfeld Wellness Center Office Tour Image Gallery
I no longer feel frazzled or out of sorts.
"I had neck pain that I had suffered from since a car accident in June of 2005.  I suffered with this pain everyday - sometimes mildly and sometimes more severely.  Also, my adrenal glands were shot and I was feeling a lot of stress.  I had been seeing another chiropractor for about a year with little results.  My pain never really went away despite facet blocks, trigger point injections and physical therapy.  My mother told me about Dr. Rosenfeld and I made an appointment.  My neck is feeling so much better.  My flare-ups are few and when they do occur Dr. Rosenfeld resolves them quickly.  The DSF supplement has helped me tremendously.  I no longer feel frazzled or out of sorts.  Thank you!!!"
Nu Wellness Expo – December 18, 2015
Monthly Friday Frenzy-7/10/15 at Rosenfeld Wellness Ctr
June Gloom? Experience Laser "Light" Treatment